So, your website is fast and well-designed. The first steps towards getting the users' interest are made. But they will worth nothing without engaging content. Here are some tips on how to engage website visitors with the help of content.
The answers determine how engaging your website is and the benefits it can bring to your business. The idea behind measuring your website engagement metrics is to understand how your users and visitors are performing the desired actions.
1. Add live chat for real time assistance
The impact of long queue time can be significantly reduced by implementing live chat . It helps you to engage website visitors in real time when they land on your site and what they expect. There is no better website engagement tool to offer instant assistance to your visitors and customers.
2. Automate your website engagement with AI bots
Chatbots are drastically changing the way brands are interacting and engage with their customers. They are considered to be the best conversational tool that delivers convenience, personalization, and decision support when your support team is on the go. 35% of customers want to see more companies using chatbots.
3. Provide live assistance with co-browsing & video chat
Companies that empower their support team with live customer engagement tools develop personal relationships with them. With video chat and co-browsing solutions , the support team can simplify the complex form fill process through personalized face-to-face conversations and provide a virtual in-person experience.
4. Make your messaging crystal clear
Suppose, if a visitor comes to your product page, your core products must be positioned in such a way that it clearly conveys the message that your business wants. The intent of the visitor and the messaging of the web page should be matching to each other.
5. Highlight your social proof to improve website engagement
Social proof can be in the form of testimonials, reviews, star ratings, and real-time statistics. Businesses can help increase conversions by validating the buyer's decision, which is why it's essential to incorporate it into your marketing strategy. In the long run, it helps in building brand credibility.
6. Make your Call to Action (CTAs) compelling
CTAs should be prudently used across the website to boost customer engagement. You can direct your visitors to comment on your articles, ask them to subscribe to your email list. You can also ask them to connect with you via social media.
The key to making your CTAs stand out is using the right language according to situations and consider their placement carefully. The business profits and revenue greatly depend on judiciously using CTAs.
7. Personalize your communication to increase website engagement
Today's consumers expect businesses to understand their needs and provide relevant and desirable information, products, services, and solutions. They would rather cut off from a business that doesn't make the effort to communicate in a meaningful and pleasing way.
Smart brands know that the more personalized they can make their messaging, the more likely a customer is to respond to it. By harnessing the power of data analytics, your brand can create a detailed plan for customer-focused marketing messages.
8. Make your website mobile responsive
For website owners, such a shift in how people interact with the web is quite normal. But it increases the urgency you need to have in making your website mobile responsive. If your mobile visitors don't have a good experience when they land on your website, you are possibly driving away from a huge portion of your potential traffic.
9. Make your website loading time faster
One of the common challenges faced by users is the website loading time. Your web pages should load instantly for visitors if you wish them to hand on to your website and smartly engage them with different web elements.
10. Run contests as a lead magnet
Well planned and executed contests/giveaways bring a good boost to your website traffic while the prizes are up grabbed by the winners. Continuous web visitors will be motivated to join, and you can also notice an increase in the customer base.
11. Incentivize with offers & discounts
Discount in the form of coupons not only impacts your overall sales but also helps to create the buzz around the brand in the long term. Thus it is recommended that a business should opt for various interesting ways to offer discounts and attract more and more customers.
12. Make your brand messaging clear
Brand messaging is all about what your brand promises. Whether building a brand from the beginning or revamping an existing brand, select the right messaging that will resonate with your audiences, from their point of view.
13. Make your website customer experience-centric
Everything you do impacts your customers' perception and their decision to return back to your website. Great website experience comprises each and every interaction that a customer has with your business, from website navigation, customer service interaction to the final purchase of products or services.
Key website engagement metrics & KPIs
Website engagement metrics and KPIs measure what users are actually doing on your website. Having in-depth insight into what drives user engagement helps the business to understand their customer better and helps them make informed decisions.
Number of engagements – It is an important metric to measure the number of visitors being engaged out of the total number of visitors. Suppose, your website has 10,000 visitors per day out of which only 25% i.e. 2500 visitors are engaged in some way or the other. It means the number of engagements was 2500 visitors.
Number of leads – This lead generation KPI helps to find out the exact number of website visitors converted as customers. It means the visitors who make sales, out of the total number of visitors on your website.
Time on page – It helps you to determine the quality of your website traffic. It is a key indicator that your targeting strategies are not doing well and need to be adjusted.
Pages per session – It offers more information about a visitor's actual interaction with the site. It conveys the amount of time a user spent on any given page.
Pageviews – Measuring page views can help you to understand how often people visit your website.
New vs. returning visitors – The more number of returning visitors indicates a bigger group of engaged customers to build a strong relationship.
Why does web engagement matter?
First and foremost question – what is user engagement? In plain English, user engagement (also customer engagement) is a degree that shows how much time a user spends interacting with your website. Engagement is commonly derived from different interactions, such as downloads, comments, click-throughs, shares and so forth.
In the highly competitive tech world, it is quite hard not only to capture a user's interest but to simply make users know about your website. The main problem of high competitiveness is that users can simply switch to another site if they don't like something on your web page. That's why engaging website visitors is a huge concern for many business owners. According to a survey by McKinsey&Company, C-level executives find building website engagement strategies a first priority task.
Sources:
https://www.revechat.com/blog/increase-website-engagement/amp/
https://www.cleveroad.com/blog/5-best-tips-and-tricks-to-increase-user-engagement-on-website/
https://www.genesys.com/capabilities/predictive-web-engagement
Web engagement
Website user engagement isn't just about engaging with a new visitor once. It also concerns your ability to drive visitors back to your site. You can do this by collecting their email address, which you can use for sending new content updates. Plug-ins like Bloom provide great tools for creating an opt-in form and building your email subscriber list.
10 Actionable Ideas to Increase Website User Engagement
Website user engagement is an important indicator determining the success and ranking of your site. Every website is competing with rival brands to increase its engagement levels. Even if you attract a huge amount of traffic, this won't mean much unless you're able to engage visitors and get them to perform the desired action.
Engaging users is the crucial first step in the conversion process. You must engage your audience before you can convince them to buy or subscribe. Also, having users leave your website within a few seconds will negatively impact your bounce rate. So if website user engagement is so important, how exactly can you increase it? In this article, I'll outline 10 proven tips that can help you effectively engage with visitors.
1. Reduce page load time
You've probably had an experience with slow-loading pages yourself. You find a website that looks interesting, then you click on the link only to be kept waiting for it to load. You likely exit the website because it's frustrating to wait and wait. A study conducted by Soasta found that pages loading just one second slower can experience a 56% increase in their bounce rate. That spells trouble for website user engagement.
Conduct a page speed test using free tools like Pingdom and see if your site loads within two seconds. If not, take the steps to improve the load speed by removing unnecessary elements from your pages. Images can be engaging, but try to limit the number of images per post so that the page loads faster. You could also download plugins that will ensure image loading is delayed until readers scroll to the specific area.
What are website engagement metrics?
Website engagement metrics measure how much your website visitors are interacting with your website and online brand. These metrics can tell you where your visitors tend to go on your website, for how long, how often, and how they arrived on your website.
Ultimately, the goal of your site is to turn visitors into leads and leads into customers, but the journey there can be difficult to understand without hard data. Fortunately, website engagement metrics are here to clear things up. With the help of an analytics tool like HubSpot or Google Analytics, you can leverage engagement metrics to see where your site is capturing attention, and where you can make some tweaks to increase engagement.
You might find that a page is formatted poorly, or that some of your content doesn't match user intent, or that your CTA's ate underperforming. On the flip side, your engagement metrics may reveal that your marketing and content strategies are crushing it on every level. Either way, you won't know until you lift the hood and see the data — let's do that now.
Website Engagement Metrics to Watch
With so many website-relevant metrics available, it's easy to become overwhelmed, especially if you're just beginning. So, here are just 12 simple but important engagement metrics to inform your web strategy. For each one, we've included the process for analyzing and tracking it in HubSpot and tips for improving your results.
1. Page Views
Page views measure the number of times a page on your website is seen by a visitor. Any time a page on your website is loaded in a browser, this counts as one page view. So, if a visitor loads a page, then reloads the same page, this would count as two page views.
How to Analyze Page Views
A steady upward trend of page views generally indicates successful SEO, marketing, and brand awareness efforts. Still, while page views can tell you generally how popular your site's pages are and how much traffic your site is receiving as a whole, they're not useful without other metrics to give more context.
High page views could result from a thriving ad campaign or SEO initiative, but it could indicate something negative. For example, users might be frequently reloading your pages — a sign of performance issues — or wandering around your site without a clear goal — a sign of potentially poor navigation and/or structure.
How to Track Page Views
How to Improve Page Views
2. Average Time on Page
Average time on page measures how long visitors tend to spend on a web page. Time on page can be an excellent indicator of how engaging and effective your content is — the longer you hold visitors on a page, the better. Longer time on page also suggests that you're attracting quality visitors who value your information, while shorter times generally indicate less interest.
How to Analyze Average Time on Page
Like page views, average time on page is also contextual. For example, you ideally want visitors spending more time on your product pages and blog posts. To increase time spent on these pages, you can add more relevant content to them, make your content easy to read and understand, and work to capture your intended audience through organic search and other channels.
On landing pages, however, higher time on page could hint that there are barriers to conversion. For instance, content and CTAs could be confusing. See our guide to landing page design for pointers on improving this part of your site.
How to Track Average Time on Page
6. Scroll down to the table below the chart and find the column labelled Time Per Pageview. The average will be listed at the bottom in the row labelled Total.
How to Improve Average Time on Page
3. Average Session Duration
A session is a group of interactions with your site within a set time period, typically one to two hours. A session can be roughly equated to one person's visit to your website, whether that's viewing a single page or exploring more of your site.
How to Analyze Average Session Duration
Similar to average time on page, average session duration measures how long users typically spend time on your entire website. It's calculated by dividing the number of sessions over a set time period by the total amount of time all users have spent on your site in that period. Since those who spend more time on your website are more likely to convert, you want to focus on increasing this metric.
How to Track Average Session Duration
4. Select the Sources, Topic clusters, UTM Parameters, Device types, Countries, or Browsers tab.
How to Improve Average Session Duration
Improving average session duration is similar to improving average time on page. The key difference is that your aim is to optimize your entire website to get visitors to stay longer, not just individual pages. Improving your navigation, content, and visual design in general can promote longer sessions.
Your Social Media Arsenal
Social media is intrinsically linked to everything that's going on on your website. That's why having powerful tools that give you an overview of what's happening out there can help you identify both new leads and content opportunities.
Sprout Social: When looking to boost your social capabilities, Sprout Social lets you share the same message across multiple social media channels. You can also use it to monitor user statements, reply to their messages in real-time, and set up automatic responses.
Mention: Mention is a powerful social media monitoring tool. With its ability to track all mentions of your brand name across the internet in over 40 languages, it keeps a close eye on your social engagement.
Sprinklr: Sprinklr observes everything that your customers are saying on messaging channels, forums, blogs, review sites, and social media platforms, and then generates actionable insights to power your strategy.
Boosting user engagement on your website isn't something that happens overnight, it requires a willingness to experiment and substantial patience. So, consider it your digital marathon – one that's worth it and will make you stronger than you've ever been before.
Pravya Pravin
Pravya Pravin is a Product Marketer at iZooto. An artist who paints not only with words, but also on canvas. She loves exploring places less traveled and wishes to go on a bike trip to the highest motorable road.
Sources:
https://www.convert.com/blog/growth-marketing/10-actionable-ideas-increase-website-user-engagement/
https://blog.hubspot.com/website/engagement-metrics
https://www.izooto.com/blog/website-engagement-tools-2022
Web engagement
If this has been happening in your online store or any other website for that matter, chances are that you've been losing potential prospects and customers. You may also have noticed that you struggle to retain your customers.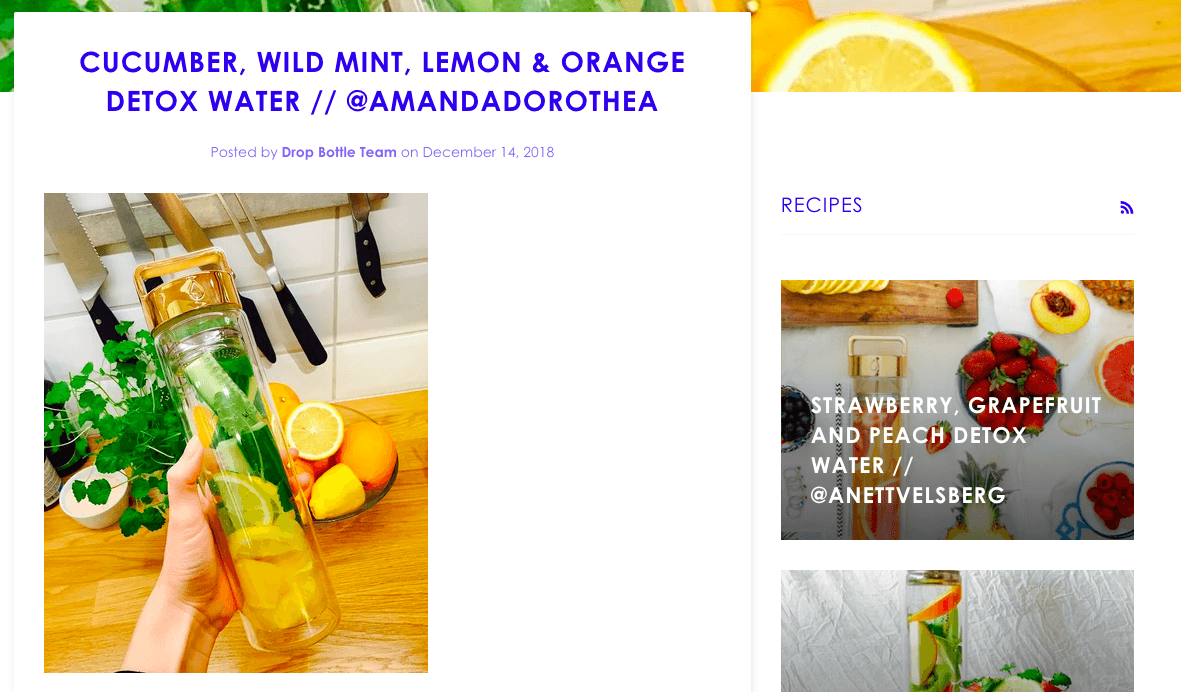 What is website engagement and why it matters?
"Website engagement" isn't just a fluffy term having to do with how users feel when they visit your site. It's also a way to measure how users interact with your site, what actions they take on your site, and whether they ultimately end up converting into a paying customer.
1. Users make quick judgments about your site
2. A slow site loses customers
3. Return customers can make a huge difference
4. Mobile search is huge
In the end, website engagement really affects how long users stay on your site and whether they end up buying your products. You could improve your conversions by 30% or more just by implementing some of the website engagement tips below.
The 14 Website Engagement Metrics Every Marketer Needs to Track
To better understand how your website performs in terms of traffic growth and conversions, we've made this plug-and-play dashboard that contains all the essential metrics for understanding how successful you are at optimizing different aspects of your website.
1. Bounce Rate
"The bounce rate tells you how many website visitors opened your page and then went right back to Google. It can be a good indicator of how well your content is answering their questions and its readability," explained Alice Stevens of Best Company.
"Just like in the real world, first impressions make a big difference on the web," Maple Holistics' Nate Masterson told us. "You can expect to see a high bounce rate if your visitors feel spammed by too many calls-to-action or feel bored by lack of quality web page design."
"It's all well and good having high traffic to your site, but if the bounce rate is also high, your content isn't engaging people enough to stick around," Katherine Rowland of YourParkingSpace added. "Ultimately you want your content to entice people into taking action, and if they aren't then really what is the point."
As far as analyzing bounce rate data, Dan Rawley of Twinkl advised looking for pages with the highest bounce rate to tackle first, "Filtering pages by those with the highest bounce rate allows you to easily spot where people aren't engaging with the site as expected and take action."
Beth Noll of Gift Observer recommends using 90% bounce rate as a benchmark, noting that overly high bounces "could be due to lack of guidance (call to action buttons) or that the website isn't relevant to their search query. A high bounce rate could also be down to the site's appearance and lack of trust (e.g. no HTTPS, slow at loading or lack of social and trust signals)."
Weidert Group's Kelly Wilhelme told us it's most useful to look at bounce rate over time to find anomalies and changes, saying, "It's important to look at the bounce rate for your site over time to make sure it's not increasing. This could indicate something is broken and have a negative impact on your SEO and organic traffic rank. The last thing you want is for Google to stop sending you traffic because users are not finding what they need."
And Kris Gunnars of Search Facts shared this pro tip: "I like to change the bounce rate calculation in Google Analytics to an 'adjusted' bounce rate. By changing the Google Analytics snippet and adding a 'setTimeout' command, you can tell Google to count a visitor as not having bounced if they're still on your site after 15 seconds."
2. Pages Per Session (or Page Depth)
"How many pages are visitors viewing in a session? Are the people viewing the most pages from a specific cohort?" asked Alex Vale of Attio. "You can use the metric to reveal your most dedicated audience, and then tailor your output specifically for them."
"It's a fantastic way of understanding which pages are guiding users deeper into the website and which aren't. It can reveal issues with internal linking, conversion rate problems, lack of multimedia on the page, and more," said William Taylor of MintResume.
Quincy Smith of ESL Authority explained that pages per session is one of the most important metrics they measure. "Pages per session is a big one for us because we use content to drive users into our conversion funnel. The more pages a user views, the greater the chance that they'll convert in some way."
3. Average Session Duration
"Average session time is one of the most telling website engagement metrics and holds great value in understanding how effectively your site meets the intent of users," Kyle Kasharian of 9Sail added. "Higher average session times typically mean that user intent is being met and that users are engaging with your content."
Sloan explained that "average session duration is great to understand what sources are resonating with your target market. For example, you can see if a recent Facebook campaign is attracting the right customers after just a few days, rather than waiting a few weeks to review the conversions. "
"If the average session duration is higher than 60 seconds and users aren't navigating or converting, there's something wrong with the call-to-action," explained Ayesha Ambreen of Right Solution. "If the average session duration is less than 30 seconds and people are bouncing off, the UI needs work."
Deliver Relevant Content
Content is king. There is no better way to put it, but the content is definitely what will keep your users browsing your different pages. Strive to understand what your clients want by using ConvertPath analytics. The tool allows you to create intuitive popups that enhance engagement with your audience. You get to learn more about what your clients might be interested in and how you can deliver.
Your audience can come from different digital platforms. While you might depend only on traffic from your website, it's important to understand more about multichannel metrics. Your users can come from social media channels and other digital platforms. Therefore, for a better user experience, you want to engage with them in all these channels. ConvertPath allows you to handle all your clients in these channels in a single dashboard.
Sources:
https://www.coredna.com/blogs/increase-website-engagement
https://databox.com/website-engagement-metrics
https://convertpath.com/increase-customer-engagement