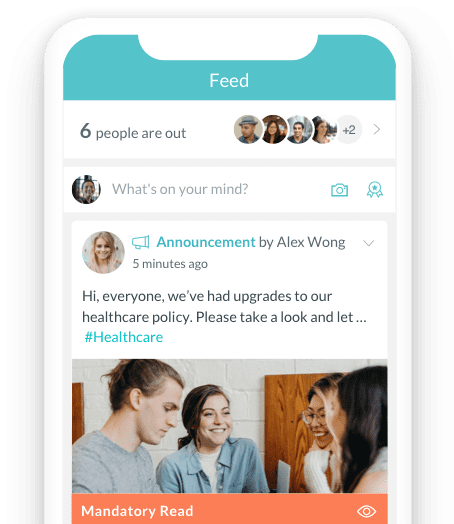 7 Tips on How to Manage and Resolve Conflict in the Workplace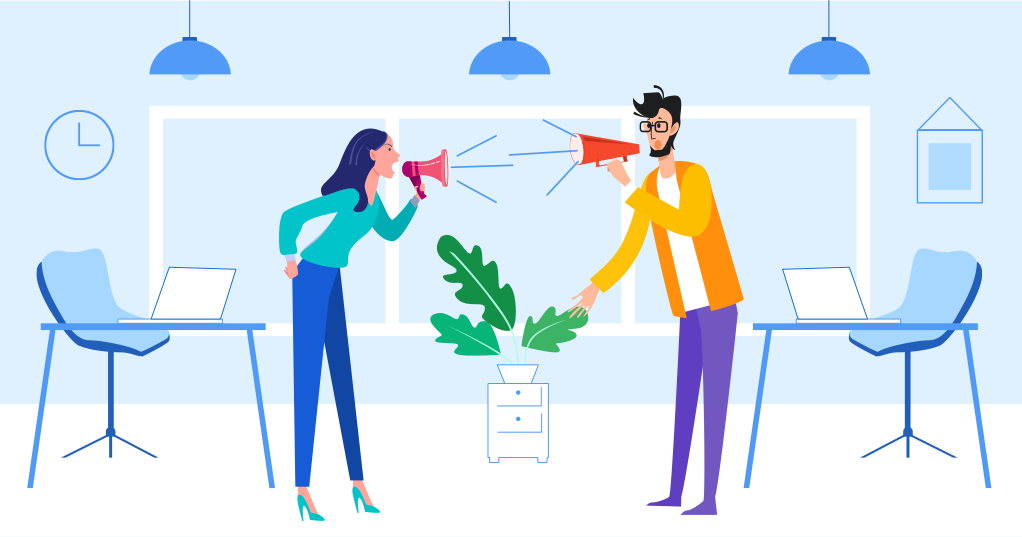 Conflict is not a strange thing for people. Human beings experience it in their day-to-day lives – with their friends, families, and more so their professional lives. In the workplace, conflict causes a massive degree of frustration, pain, discomfort, sadness, as well as anger. It is a normal life aspect. In the world of today, organizations hire employees from diverse geographical locations with dissimilar cultural and intellectual backgrounds, as well as various viewpoints. In a working environment where people have disparate outlooks toward the same problems, disagreements are bound to happen.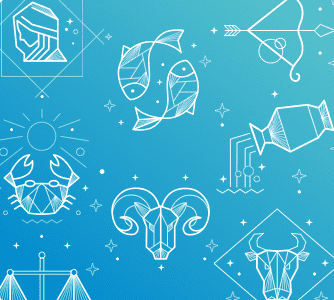 Are the stars to blame for your workplace conflict?
Conflicts are inevitable in a person's day-to-day life. And when they happen, the idea is not to try to prevent them but rather to resolve and manage them in an effective manner. When people use the appropriate tools of resolution to address issues, they will be able to keep their differences from rising to major problems. "Establishing conflict management processes in a company is fundamental as it helps reduce conflict instances among employees," says Casper Hansen, an expert in resume writing from Resumethatworks. Conflict resolution is integral in the corporate world as it helps to distinguish a good business from a bad one. So, as a business owner, what steps should you follow to resolve a conflict? Well, below are some ways through which you can manage and resolve conflict in the workplace.
Causes of conflict in a relationship
Conflict arises from differences, both large and small. It occurs whenever people disagree over their values, motivations, perceptions, ideas, or desires. Sometimes these differences appear trivial, but when a conflict triggers strong feelings, a deep personal need is often at the core of the problem. These needs can range from the need to feel safe and secure or respected and valued, to the need for greater closeness and intimacy.
Think about the opposing needs of a toddler and a parent. The child's need is to explore, so venturing to the street or the cliff edge meets that need. But the parent's need is to protect the child's safety, a need that can only be met by limiting the toddler's exploration. Since these needs are at odds, conflict arises.
The needs of each party play an important role in the long-term success of a relationships. Each deserves respect and consideration. In personal relationships, a lack of understanding about differing needs can result in distance, arguments, and break-ups. In the workplace, differing needs can result in broken deals, decreased profits, and lost jobs.
When you can recognize conflicting needs and are willing to examine them with compassion and understanding, it can lead to creative problem solving, team building, and stronger relationships.
You and Your Team Series
How to Control Your Emotions During a Difficult Conversation
How Self-Managed Teams Can Resolve Conflict
Even Experienced Executives Avoid Conflict
If you first sit down with them separately, don't focus the discussion on how to resolve the conflict, but rather on gaining an understanding of the disagreement and convincing each that you are willing to listen and anxious to understand their concerns.
Research has shown that initial separate meetings are more successful if the manager spends time building empathy and gaining an understanding of the problem. There will be plenty of time in subsequent meetings to talk about how to resolve the conflict. Also be sure in this initial meeting that you are using empathy (That must have been really hard for you) and not sympathy (I feel sorry for what you have been through). An expression of empathy is respectful but relatively neutral and it does not imply support for the person's position.
The risk in starting separately is that each colleague may think that the other is going to use that meeting to sway you to the other's perspective. You can avoid this by explaining that the purpose of the meeting is to understand both sides of what is going on, not for you to form an opinion on who is right and who is wrong.
Meeting jointly at first has its upsides too. Giving each a chance to do some controlled venting in a joint session may clear the air between them. You should check with both before proposing this approach since you want to be sure that they can engage in such a session without losing their composure, making resolution even more difficult. And be sure to set some ground rules — each will have a turn, no interruptions, for example — before you begin and be prepared to tightly control the session and even break it off if you cannot control it, otherwise it can turn brutal.
Another good reason to have your colleagues meet together is that ultimately, they need to own the resolution of their conflict and they need to develop the ability to talk to each other when future conflicts arise. Of course, the risk in meeting jointly is that you cannot control the process and the meeting only escalates the conflict.
Keep in mind that you don't have to pick one mode of meeting and stick with it throughout the process. You can switch between modes. However, our research suggests that starting separately and building empathy and then moving to joint is more effective in resolving conflict than starting jointly and then meeting separately.
What should you accomplish in your first meeting? Whether you're meeting together or not, there are several things you want to do in the initial meeting. Explain that you see your role as helping them find a mutually acceptable resolution to their conflict, but also to ensure that the resolution does not have negative implications for the team or the organization. Make clear that deciding whether a particular agreement is acceptable requires their buy-in and yours. And then set out some rules for whenever you meet together. For example, treat each with respect and don't interrupt.
The goal of the initial meeting is to have them leave with emotions abated and feeling respected by you, if not yet by each other. With that done, you can then bring them together (if you didn't meet jointly the first time), and focus on getting the information that you all need in order to resolve the conflict.
What information do you need to draw out in subsequent meetings? In order to resolve the conflict, you'll need to know from both people their positions (what each wants), interests (why each is taking that position, how the position reflects their needs concerns), and priorities (what is more and less important to each and why).
You can gather this information by doing several things: asking "why?" or "why not?" questions to uncover the interests that underlie their positions, listening carefully to identify those interests, reformulating what you think you understand about one colleague's interests to make sure you understand and that the other colleague also is hearing them.
What are the pitfalls to avoid? There are several ways that these discussions can go wrong. For one, either colleague can try to convince you that their view of the facts in the only correct view, that their position is the "right" one, or that they should prevail because they have more power. We call these facts, rights, and power arguments and they are detrimental because they distract everyone from seeking a resolution that will satisfy everyone's interests.
The facts argument is an interesting one. Both colleagues may have been at the same scene but each remembers it differently. They both think that if they could only convince you and their colleague of their view of the facts the conflict would be over. The problem is that even if you had been there, it is counterproductive to try to convince others of your view, because without new credible information they are unlikely to change their minds about what happened. The best approach to closing this trap is to agree to disagree, and move on.
Source:
https://www.hrcloud.com/blog/7-tips-on-how-to-manage-and-resolve-conflict-in-the-workplace
https://www.helpguide.org/articles/relationships-communication/conflict-resolution-skills.htm
https://hbr.org/2017/07/how-to-handle-a-disagreement-on-your-team